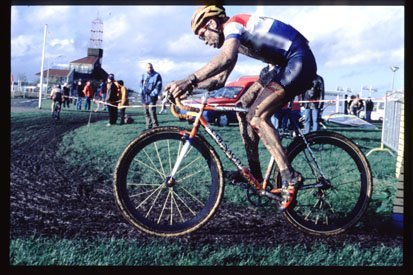 I have received a number of inquiries from bicycle shops that are interested in selling ADA products. In response to this interest, I am offering a limited number of dealership opportunities to qualified businesses.
To help you get started, I've put together an ADA Starter Package that contains a pre-determined selection of our products that I will make available to you at discounted price. (The Starter Package includes at least one product from each of our offerings, i.e., road wheels, track wheels, hubs, skewers, etc.)
If you are interested in becoming an ADA dealer, I'd like to hear from you.
As part of your communication, please send me documentation that shows your business is an established, reputable bike shop. Typically, this documentation will be your business's registration number with your Chamber of Commerce (or your country's equivalent organization). Other forms of proof can be determined on a case-by-case basis. Sorry, I do not offer dealerships to private individuals.
If you want get started, or simply have further questions, send me an email (ada@prorider.org), or give me call (00 31-321-337313 or 00 31-6-53-644907).
I appreciate your interest.
Cees Beers