Mission to Beijing
---
ADA's current research and development is focusing on road and track cycling events at the 2008 Summer Olympics in Beijing. We're excited about the demand for our products by potential Olympians, and we want to share some photos and specifications with you along the way. Please check back often. As always, if you have questions or comments, I'd like to hear from you.
---
ADA titanium hubs. Combining industrial strength and beauty. Simple. Light. Built to last.
Rear hub weighs +/- 202 grams; front hub weighs +/- 92 grams.
Double-row bearings (to better withstand static loads).
Shimano or Campagnolo 10-speed.
Spoke drillings specified by customer.
Suitable for radial spoking.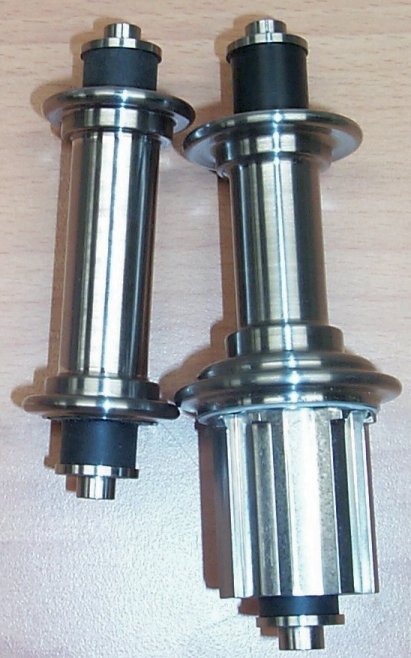 ---
Three-dimensional (3-D) scanning (below) is one of the tests that ADA wheels undergo. This test helps us monitor and ensure the structural integrity of our wheels.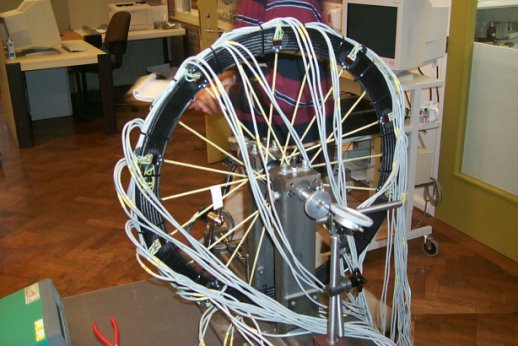 ---
Prototype of a spoked, time-trial wheel is shown below. Note the aerodynamic profile of the spoking. Speaking of spokes...I'm often asked about the aerodynamic benefits of my round, kevlar-wrapped, carbon-fiber spokes. Initially I used flat spokes, thinking they were more aerodynamic, but our testing showed otherwise.

As many of you are aware, measuring the aerodynamic properties of a bicycle wheel in motion is an immensely complex process. Let me just say that the shape and construction of my spokes are based on my analysis of their interaction with a number of factors, such as the shape of the frame and fork, tire size and profile, and stiffness of the wheel.

---